We Are
Adam's Specialty Products
From our small business park in Neenah, WI, we craft and ship animal enclosure products worldwide. We also deploy service professionals to clean fish tanks and aviaries across the US.
How did we go from a college student's hobby of housing reptiles to having a collection of nationally trusted brands?
And what are the next steps in our unrelenting journey forward?
Cages By Design is Born
Adam Keller turns his hobby of building reptile enclosures into a business venture. By early February, Cages By Design is founded.
New Facility
Cages By Design moves into a new 3000-foot production facility which it quickly outgrows.
Serenity is Founded
Serenity Aviary Services is founded to service aviaries in healthcare facilities and offices.
Aquarium Services Added
Serenity adds aquarium service capabilities, allowing us to service fish tanks and aviaries in businesses.
Custom Aquariums is Founded
After learning from our Serenity customers, ASP develops a collection of aquarium designs and a full suite of products.
Cages by Design to Custom Cages
Cages by Design is rebranded, changing its name to Custom Cages.
ASP Acquires Vision Products
Vision Products is acquired to offer high-quality reptile enclosures and breeding equipment.
ASP Adds 4th Production Facility
ASP to improve production capacity and efficiency with new equipment and a woodworking facility.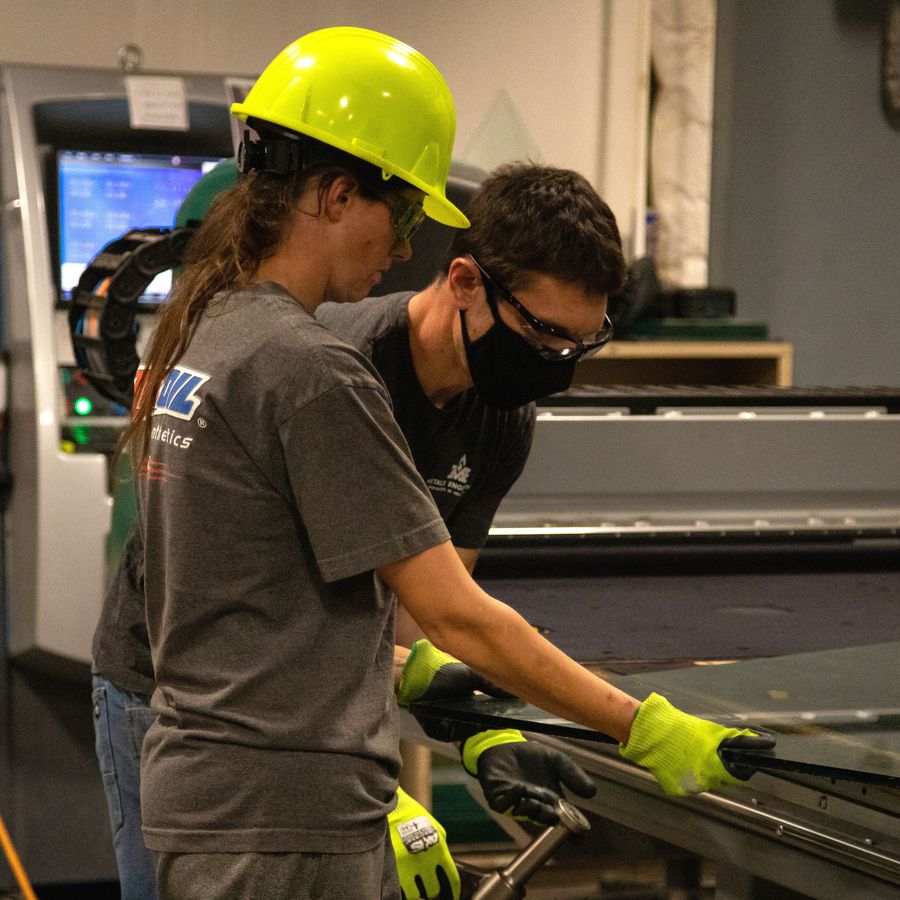 Our Motto
"We don't just make products; we solve problems!"
Our Mission
We build the highest-quality products that last a lifetime while innovating products that solve the pet industry's problems and maintaining a reliable end-to-end customer service experience.

Our
History
Adam's Specialty Products, LLC (the parent company of Custom Aquariums, Custom Cages, Serenity Aquarium and Aviary Services, and Vision Products) was founded in a modest college apartment basement and incorporated in 1998. Why? During this time, "Crocodile Hunter" was famous on TV, so having iguanas, bearded dragons, snakes, and other reptiles as pets was a fast-growing trend. Thus, a childhood hobby turned into a full-time college student's entrepreneurship.
During the internet's infancy, we were among the first to have a website offering high-quality reptile cages that were large enough for these pets to live comfortably. Through that simple website, all products were sold, hand-built, and then shipped one at a time, ready for on-site assembly. Our innovative designs launched us to the forefront of the reptile enclosures industry.
From the start, we've been a build-to-order company selling directly to end consumers. Because of that direct interaction, we're constantly learning from feedback to improve and create unique, high-quality products. As a result, over the next 20+ years, we became the number one custom pet enclosure manufacturer in the USA, selling thousands of high-end custom units worldwide annually.
Now, we have over 35 patents and 50,000 square feet of manufacturing space, including our full-fledged woodworking shop and top-tier glass fabrication facility with better equipment than most local glass and cabinet manufacturers. We also employ full-time expert engineers, managers, technicians, welders, and artisans, who meticulously craft each enclosure, stand, and canopy by hand. Therefore, our in-house capabilities are genuinely second to none.
Contact Us
Do you want to learn more about ASP or our brands' products and services? Contact us here and we'll direct you to the appropriate experts, depending on your inquiry.